Crisis and Issues Management
In this age of uncertainty, populism, and activism, hope is not a strategy, especially when a crisis strikes. We consult our clients to assess and plan against potential threats, equip their internal stakeholders with the appropriate skills, resources and values.
In the digital era, with the mushrooming of fake news, the rise of bots and an always-on digital echo chamber, reputations can be tarnished in an instant. Business run on reputation and trust therefore should the trust was compromised, or reputation threatened, our service is ready to assist our client to conquer the challenges.
Our Crisis Management Network comprises the most trusted senior crisis counselors in our industry, along with experienced political campaign veterans. That empowers us to understand the mechanics of developing smart messaging, manage the media debate and control the social media reactions in today's fast-paced digital world.
Our Crisis and Issue Management Service includes counselling of proactive CIM strategy and approach to Client, conduct Media training for Spokesperson during a crisis.
Government Relations
We bring political diversity to our work, with our Partners' network coming from the highest levels of government, political campaigns, corporations, media, law firms, NGOs and regulatory agencies. With a focus on data and insight-driven strategy, we accelerate change across platforms, driving results where influencers, traditional, digital and social media converge.
Our Government Relation Service includes Analysis of the country's political, socio-economic and policies review; Relationship building and Lobbying; Liaise working with government and authorities or working on behalf of clients.
Media Relations
Our today approach to media relations combines the traditional media relationship experience with a much more data-based understanding of the target audience.
For traditional media counselling, by nurturing hands-on approach that build actual relationship with media individuals, we help our client develop & maintain the relationship with media people. We provide news bureau service to receive media inquiries on client's behalf, consult on media response and disserminate news release. We assist our clients in developing the media contact database for their business and also facilitating the High-level Media outreach and manage the relationship that may help them creating game-changing possibilities and solve complex problems.
For the optimized media relation efficiency offerings, through a combination of partnerships and research, we learned to understand what platforms and channels the target audience use and why, how the devices they use are changing their media consumption habits. By applying the data-and-insight-driven methodology, we define the content needs of media so that we can create the most effective assets that support our stories and make them shareable.
Our Media Relation services include: Strategic media counselling and media relation, organize press activities, media audit, spoke person training and report that include : monitoring, press clipping.
Corporate Communications
In today's constantly connected world, a company without a solid communications plan might as well not have a balanced business. The right message conveyed through the right medium matters more than ever. Whether it is an effort in to gain a new corporate vision or a CSR announcement, there is a need for a solid corporate communications plan. With data as a driver and integrity as our business motto, we analyze, strategize, integrate, navigate and build to deliver deeper engagement and enduring results for our clients.
Our Corporate communications service includes developing sustainability policy & strategy for CSR projects; counselling for the effective internal communication strategy and providing media training course for spoke person.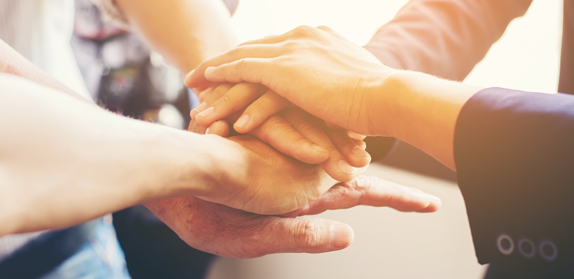 Integrated Marketing Communications
Our 25 years of communications experience with multi-national corporates and business and most admired brands have helped our clients reach the right audiences, with the right messages at the right time. Our goal is to help our client stay ahead and empower them to cope with the constant change and shifting needs of today's consumers and change purchasing behavior.
We help our client craft messaging and experiences that will resonate with the target consumers, surprise and delight the existing shared values. Our consultants build brands by finding connection points in the real world, whilst our strategists and creatives help clients earn affection, affinity and purchase by delivering value to beneficiary people -the consumer. We're constantly looking for new ways to redefine how business can create cultural impact or lifestyles that could be ownable by brand.
Our Integrated Marketing Communications service includes: Market research, stakeholder interviews, FGDs, audits of competitor or customer perception and IMC campaigns.
Besides traditional channels, we are now observing the way the digital revolution changes the world and impact the way we do communications. Staying ahead to this revolution, Galaxy Communications integrated our service of Digital PR and Marketing to help our client come prepared and succeed in this new digital environment.
Our network of digital strategist who have worked with many of the biggest MNC business throughout the country and in regional joined with our in-house digital strategists a longstanding digital presence for companies and brands as well as maintaining the engagement with influencers that matter most to their businesses.
We are providing service and solutions of integrated digital activations, data-driven intelligence, highly targeted audience segmentation, influencer identification and real-time content optimization.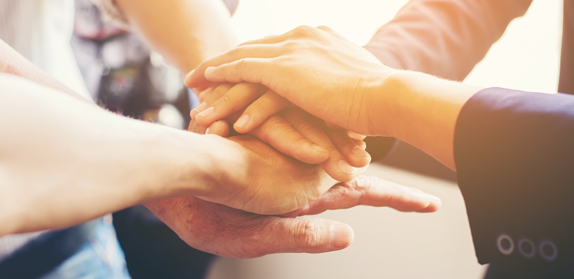 Event planning & Management
Galaxy Communication's Event team has vast of experiences in professional event management. We have provided a comprehensive range of event, conference and meeting management services.
We are offering holistic event management where we manage every element of client's event, from planning and venue sourcing to preparation and running show. We are flexible in our approach and can tailor our services to clients requirements to ensure they can achieve their business goal through event.
We provide event management services for:
• Creative design and decorations
• Product Launches and activations
• Exhibition and showcase
• Corporate Conferences
• Gala dinners
• Meetings